Your journey to success is one step away. Fill out your details and we'll be in touch.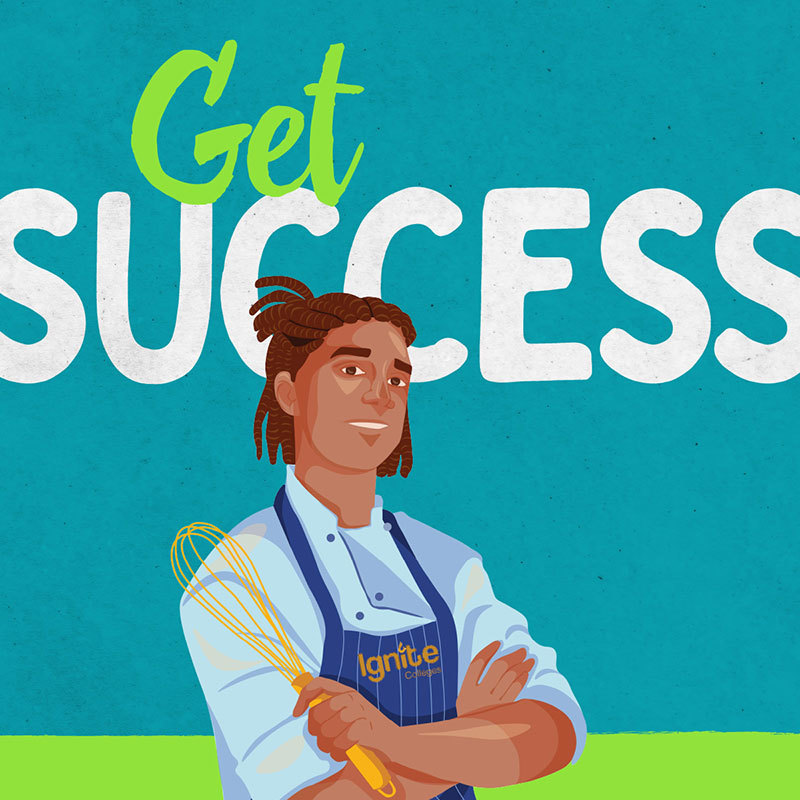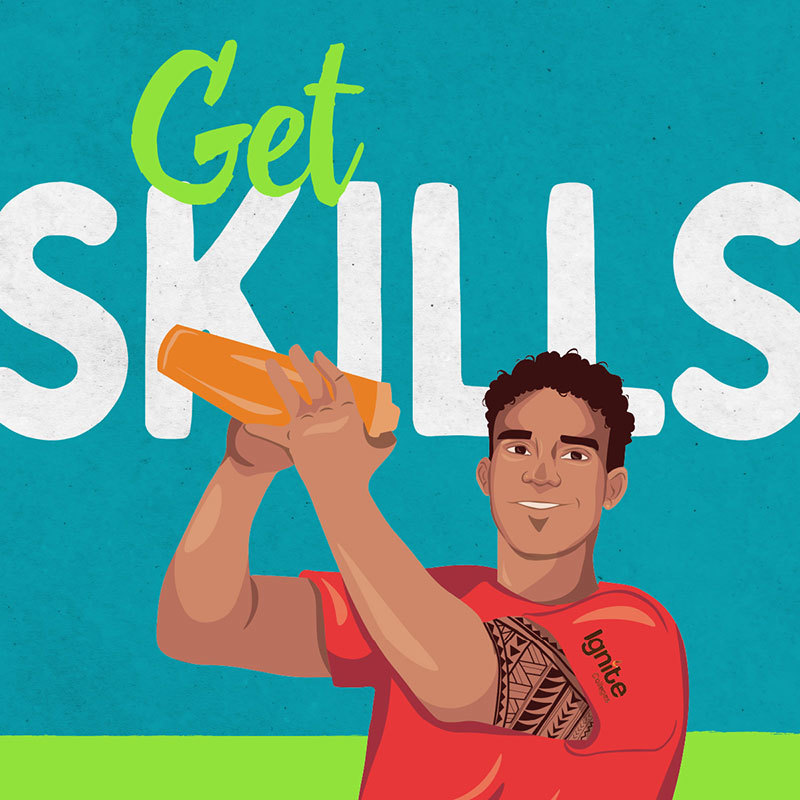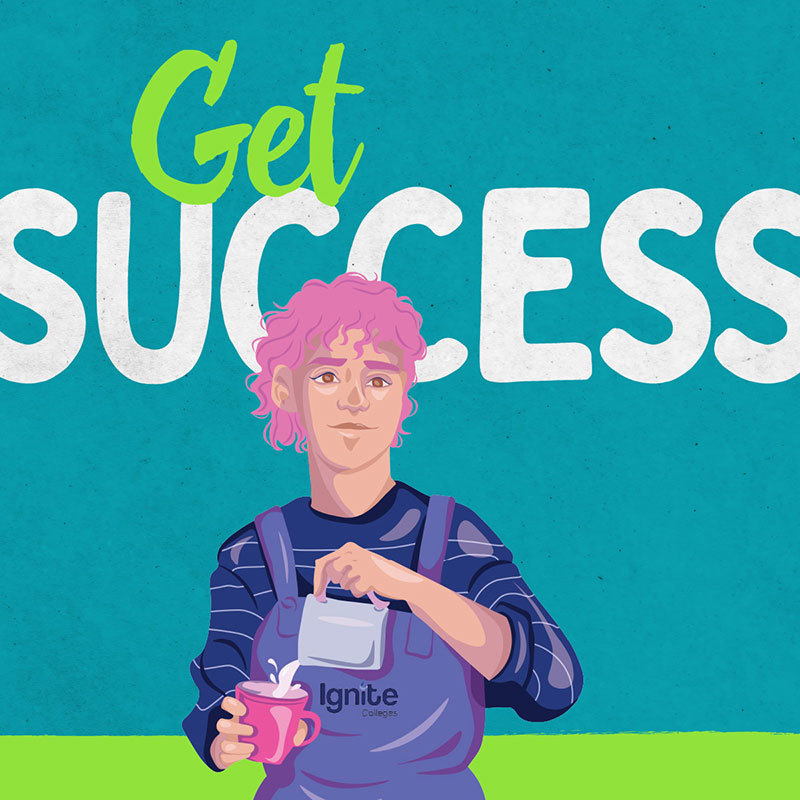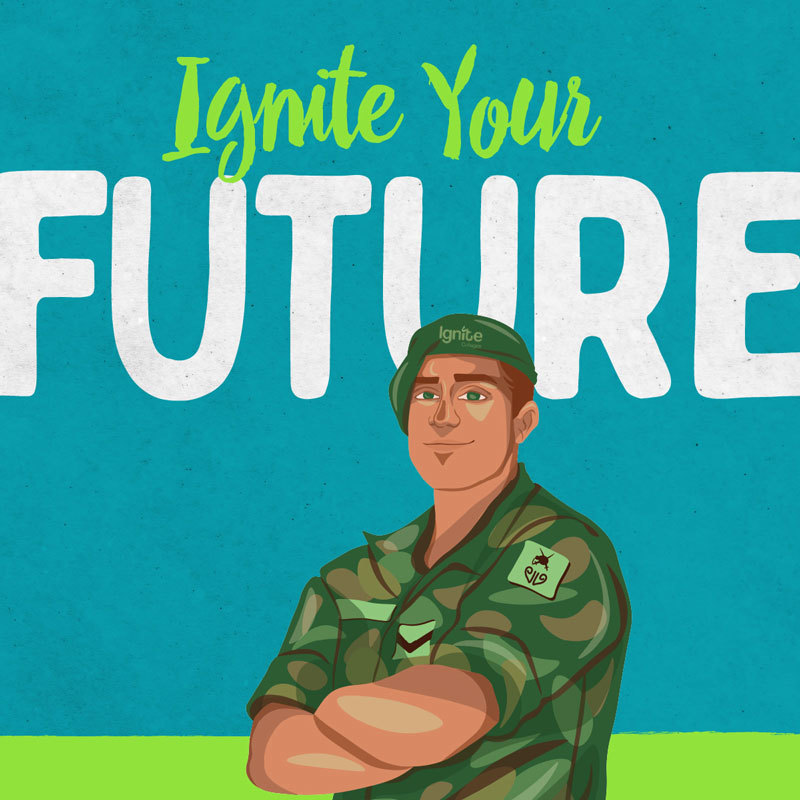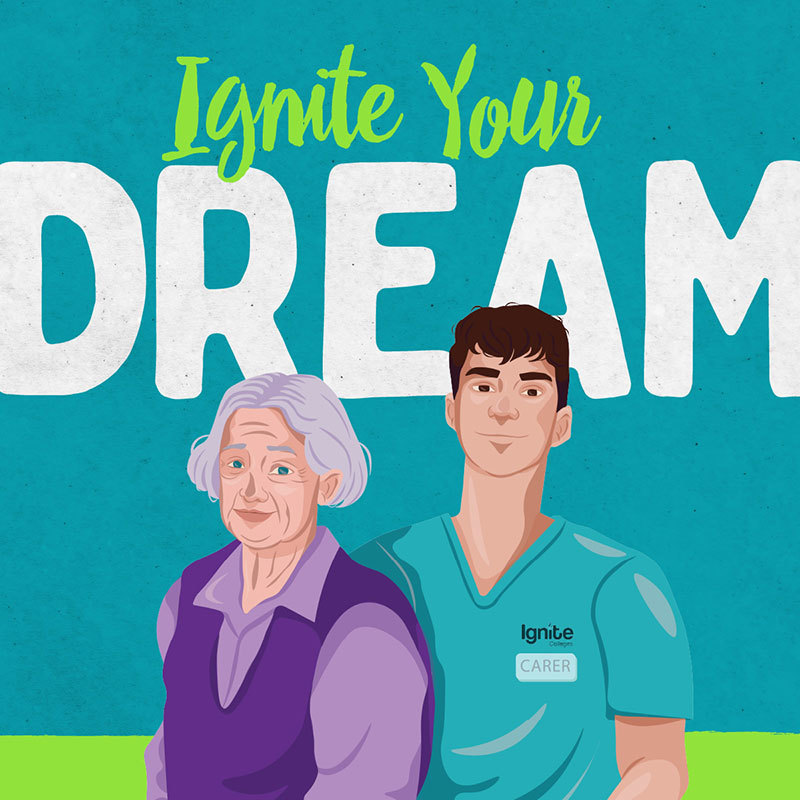 Ignite your career

Offering you high quality education to help you find a job




One Whanau. Big Dreams. Brighter Future.

Take a tour around Ignite Colleges



Welcome to Ignite Colleges
Want a career you can feel proud of? Seeking a brighter future for yourself and your family?
At Ignite Colleges we dream big. And we're here to help you dream big too! We'll give you the knowledge, practical skills and guidance you need to help you find a job with our hands-on, relevant courses in Hospitality, Cookery, Healthcare, Real Estate, Pre Police & Defence Force Training and Business. We also offer free study courses - find out if you qualify! Whatever direction you are heading, we've got you covered!


Our inspiring tutors come direct from industry. They know what you need to succeed and will make sure you graduate with the right skills and qualifications to get a great job. Choose Ignite and hit the ground running in your chosen industry.
---
Our Programmes
What you can study
Success Stories
"The practical training facilities at Ignite Colleges make learning a lot of fun. There is a specially set up hospital room on campus where we learn how to use equipment like hoists and slings, and get taught how to make beds hospital-style. We get to practice on each other, which means when we go out on practicum, we feel a lot more confident.

"I've recently completed a two-week practicum at Bethesda Care. I loved working with the elderly there, and learnt so much from observing the staff and helping out with tasks like feeding, and using the hoist and sling to lift them onto their commodes.

"I'm really enjoying studying at Ignite. The course is very interesting because we're not just sitting down writing all day, it's very hands-on. Plus, my tutor is very good. He's funny, lively, and explains everything clearly. He definitely keeps the class interesting! Everyone at Ignite is very welcoming and sociable. In fact, I've made friends with people from all over the world.

"Before enrolling at Ignite I was working at an early childhood centre. I have a Diploma in Early Childhood Education and thought gaining some knowledge and qualifications in healthcare would really enhance my skillset. On a personal level I want to learn more about health and aged care because I'm not getting any younger! I want to know the sorts of things I'll be going through over the coming years. On a professional level, one day I hope I can combine my knowledge of early childhood and health and turn it into a rewarding career. I'd love to start up my own home-based childcare business one day."

Penny Lagafaoa
NZ Certificate in Health and Wellbeing Level 2

"I moved here from Australia in 2015 and spent a year at high school, but I didn't really enjoy it. I was looking to study – but in a different environment than school. I stumbled upon the Ignite Colleges website and saw they offered some free courses, so I picked out my favourite subject and enrolled!

"I'd always wanted to learn more about hospitality and I really loved my Level 3 course. We got to experience lots of different kinds of events and functions, including the catering for a graduation ceremony and the night service for a farewell function. I was also chosen to go out into the community and show people what I'd been learning. At Ignite they have an onsite café for the hospitality students to gain experience in, so I learnt how to make coffees and serve real customers.

"Initially I was planning to leave after gaining my Level 3 qualification, but I enjoyed it so much that I've just started my Level 4! The people at Ignite are really supportive and encouraging, so I knew that if I stayed on for Level 4 I would get all the help I needed to succeed.

"Studying at Ignite Colleges is completely different from studying at high school, and it is definitely the best place for me. At school there were always lots of different assessments and so many different subjects to juggle, but at Ignite I get to focus on one subject which makes it really easy for me to study. When I graduate later this year I plan to get a job in the hospitality industry and my goal is to eventually work in the airlines or on a cruise ship. That's one of the great things about hospitality – there are plenty of opportunities to work and travel."

Gloria Pati-Tamaalii
NZ Certificate in Hospitality Level 4

"I wanted to get into the army but I lacked the maths and English skills so I enrolled in ILN at Ignite Colleges. The course work was hard but my tutor explained everything clearly and simply, so that it was easy to understand. My tutor actually made learning fun! The course was so worthwhile – in fact I reckon I learnt more at Ignite Colleges than I did in high school.

"After doing the course I applied for the army. They said my maths and English level was great, but unfortunately they turned me down because I have severe asthma. However they suggested I apply for the police force instead. I did that, and it looks like I'll be starting my training next month!

"I would recommend Ignite Colleges to anyone. Not only is it a nice environment, but the staff are all very good and get along really well with the students. They are not intimidating in any way; they are supportive and encouraging. They treat students as equals and really know what we need."

David Ngatuere-way


Pre-Police & Defence Force Training

"I've always wanted to join the army – the structure and the lifestyle really appeal to me. I wanted to make sure I got in, so I enrolled in Ignite Colleges' Defence Force Preparation course to lift my academic level and better prepare myself. I'm at the end of my course now and my tutor helped me put my army application form in last week. I find out in February. Fingers crossed!

"I've enjoyed everything about studying at Ignite – the practical, the physical, the academic. The course is very hands-on and we cover all sorts of things, from automotive to first aid. Yes, some papers are pretty challenging, but you get lots of support from the tutors, so you get through it just fine. The tutors and staff here are so cool and I've made so many new friends."

Ilaisa Fifita
Certificate in Police and Defence Force Entry Preparation Level 3
Contact Us
Call us now on
0800 200 345