2022 Australasian Tapas Competition is back!
After a 2-year hiatus, we are proud to announce that Australasian Tapas competition is back! Chefs from New Zealand and Australia are invited to battle it out in the Fourth Australasian Tapas Competition!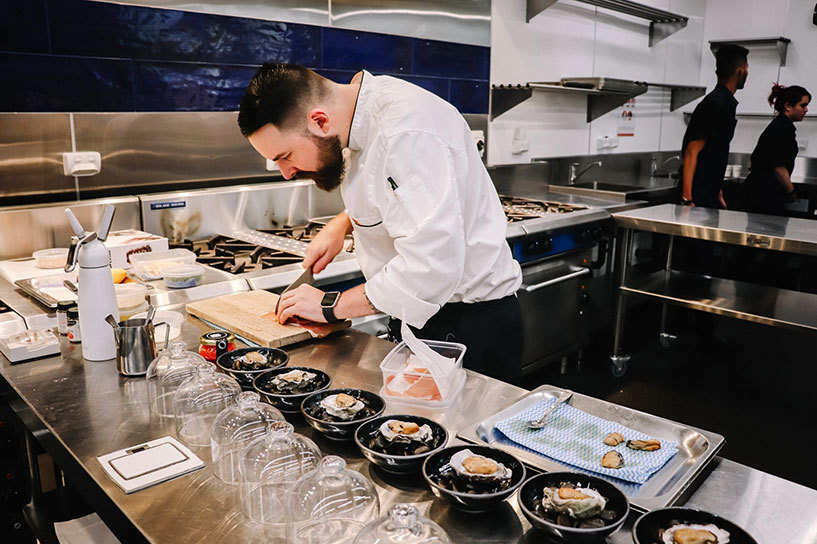 The last date for submitting your entry is July 22nd and the competition will be held on Monday, August 22nd. The event will be held at Ignite Colleges' state-of-the-art cookery school in Manukau, Auckland.

Apart from the bragging rights and a trophy, the winner gets to represent Australasia at the 6th World Tapas competition in an all-expenses paid trip in Spain in November!
1st, 2nd and 3rd place winners of the International Tapas Competition will win 10,000 Euros, 5,000 Euros and 3000 Euros!
Competition organiser and NZ Chefs Auckland Vice-President Jasbir Kaur is thrilled to have this competition running again.
"We have not had a major culinary competition held in Australasia since the pandemic began and we are excited to get this train started. It has been a rough two years for the hospitality industry and these competitions provide chefs the opportunity to exercise their creative skills and prove their competitive edge" says Jasbir Kaur.
Chef Jasbir Kaur has competed in the 2017 world Tapas competition in Valladolid, has been a judge at the 2018 Spanish World Tapas competition and has been running the Australasian competition since 2018.
"We also have some fantastic judges from various countries this year. Our Head Judge is world renowned chef Sanjeev Kapoor from India!" said Jasbir Kaur. Click here to read an interview of Sanjeev Kapoor by Hospitality Business Magazine!
To enter this competition, please visit this link and submit your entry. The entry fee for participants in Auckland is $40 NZD, while the entry fee for participants from the rest of New Zealand $20 NZD. Participants from Australia will have to pay no entry fees. The last date for submitting your entry is July 22nd, so don't forget to submit your entry today!
Enrol with Ignite
Applying to study with us is easy. Make an appointment with us or complete our enquiry form.