Ignite Colleges Cookery student heads to Spain
29th March 2019
This week, Ignite Colleges Level 5 Cookery student Angela Scrivener touched down in the Spanish town of Valladolid to take up an internship at Michelin starred restaurant Trigo.

The aspiring chef from South Auckland will spend the next three months learning culinary techniques from the best in the business, immersing herself in the regional cuisines and flavours of the much loved European destination. "I've never been out of New Zealand before and it is so exciting to experience a new culture and learn new ways of cooking," she says. "The food over here is amazing and so cheap to buy. I can't wait to get started on my free Spanish lessons though as I'm finding it hard to speak to others and find my way around!"

Angela is the first ever Ignite student to participate in the unique Spanish internship programme, which offers budding chefs the opportunity to cut their teeth in a number of Michelin starred restaurants across the country. Located in the Tapas capital of the world, Valladolid, the elegant Trigo Restaurante has one Michelin star and specialises in Spanish and modern European fare.
Follow Angela's adventures in the Trigo kitchen on Facebook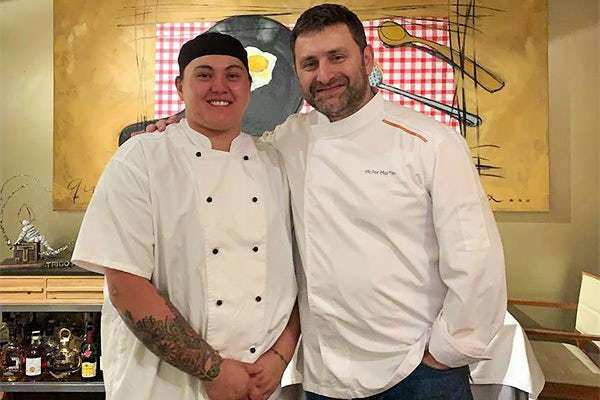 Angela with her new boss - Trigo Chef Victor Martin.
Enrol with Ignite
Applying to study with us is easy. Make an appointment with us or complete our enquiry form.