Medals Come Thick and Fast for Ignite Hospitality Students
Three talented Ignite Colleges students have made their mark on the national stage, each bringing home a medal from the prestigious 2017 NZ Hospitality Championships.
The annual event is a calendar highlight for chefs and hospitality professionals keen to achieve recognition, and pit their skills against industry peers, through a diverse line-up of back and front-of- house competitions. Run in association with NZChefs, this year's event was held at the ASB Showgrounds from July 27 to 30, and for Ignite Colleges students Grace Moretti, Cloe Waller and Karlene Ngarouro, it was the perfect chance to put their newly-learned hospitality skills to the test.
Grace Moretti was delighted to be awarded a silver medal in the Classic Cocktails section.
"I'm so glad I competed. It has given me a lot more confidence behind the bar," she said.
Grace was neck and neck with classmate Cloe Waller who also earned silver for cocktails, and has now set her sights on the 2018 NZ Hospitality Championships.
"I feel that going through this experience has boosted my confidence and I am very proud of my achievement. I would hands down do it again next year," said Cloe.
Grace and Cloe may have been shaking things up behind the bar – but for Karlene, it was all about the coffee. She competed in the high-pressure barista competition, earning a bronze medal for her efforts.
"When I found out I'd won a medal I was really surprised because it's the first competition I've ever entered. I felt proud that I had the confidence to do it, and that I was successful," Karlene said.
Ignite Colleges is a newcomer to the much-anticipated event, so to bring home three medals was a particularly impressive achievement. General Manager Jasbir Kaur was extremely proud of the students' efforts, and is looking forward to more Ignite students participating – and bringing home medals – next year.

"The fact that all three Ignite students who competed came away with medals is a credit to the top- quality tuition we offer, and the tenacity of those students," said Jasbir. "This is the first time Ignite Colleges has entered this distinguished competition – but it definitely won't be the last!"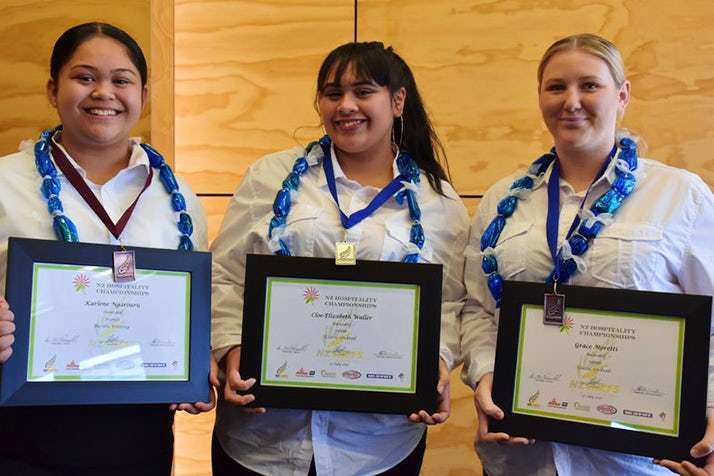 Enrol with Ignite
Applying to study with us is easy. Make an appointment with us or complete our enquiry form.