New Tertiary Provider Brings Fresh Opportunities to South Auckland
July 2017
New Manukau tertiary education provider, Ignite Colleges, was officially opened by Tertiary Education, Skills and Employment Minister, Paul Goldsmith on Friday, during a special ceremony attended by members of Parliament, employers, educators, staff and students.
On track to become a significant force in South Auckland's tertiary education offerings, Ignite currently delivers vocational training to 250 predominantly Maori and Pasifika students, and according to Minister Goldsmith, its graduates will be perfectly poised to take advantage of the host of job opportunities currently up for grabs around the country.
"We are generating 11,500 jobs per month - not for a long time in New Zealand has there been such a demand for skills," the Minister says. "The work being done here at Ignite is so important in the sense of unlocking and encouraging young people and enabling them to gain the skills. Students should make the very most of the opportunity they have here. It's a magical time to be a young person in this country. There are so many jobs out there and the opportunities are vast."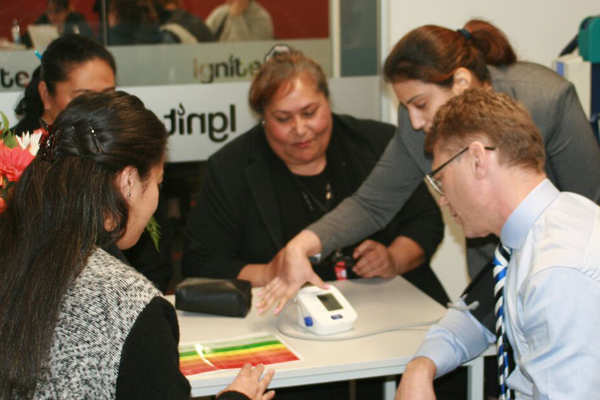 The Ignite campus has just undergone a $2million rebuild, and launched a raft of new training programmes in high demand industries, including security, hospitality, early childhood, freight and logistics. Another $1.5million is currently being invested, with plans in the pipeline to launch a cookery school later this year. It is estimated that by 2022, 1000 students a year will be studying at the school.
Chief Executive Rosanne Graham says Ignite Colleges is filling a vital gap in South Auckland's tertiary education offerings.
"South Auckland has a large growing population and a lot of industry requiring skilled staff. Our training programmes specifically target fast growing sectors, helping ensure our graduates gain not just qualifications, but also good jobs. We are here to quite literally Ignite their careers!"
Enrol with Ignite
Applying to study with us is easy. Make an appointment with us or complete our enquiry form.